We're Raising Funds for More SDP Signs!
Signs are $6.00 each — if you want more, multiply by six — if you'd like to contribute more to the sign fund, enter any higher amount you'd like and once we have the signs, you can let us know how many you need.
SDP Lawn Signs
$262.00
of
$450.00 raised
And get one of these: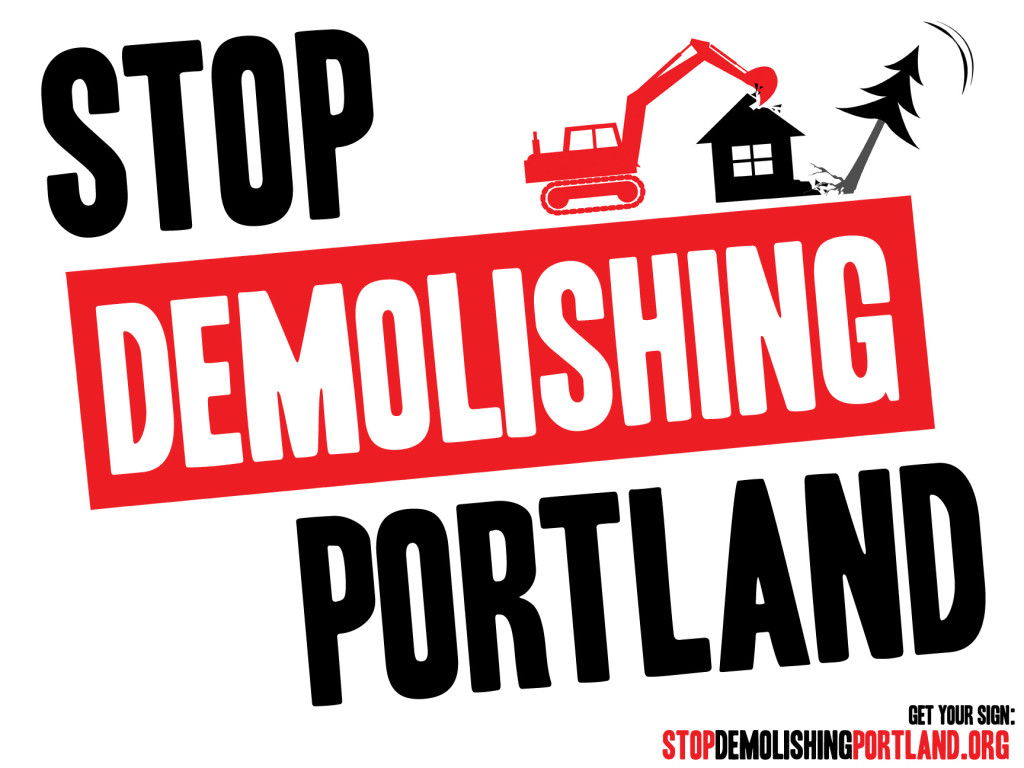 Contact us @ info@stopdemolishingportland.org if you have any questions.
Note: The paypal address/account being used is the personal account of one of our members: it's: karen c83 (at) yahoo.com and once the fundraising goal is met, and the signs are ordered and received, you'll need to pick up your sign(s) at one or more sites in Portland or request that they be delivered by a volunteer (not necessarily the quickest option). All proceeds will be spent on SDP signs and associated supporting costs.